Post #:
270
Post type:
Blog post
Date:
2019-12-31 20:57:51.000
Author:
Jeremy Reimer
Tags:
Writing
I'm excited to announce that my latest novel, Silicon Minds of Mars, is now available for purchase, for a limited-time only price of $2.99, from these fine bookstores:

Amazon Books

Kobo Books

Barnes and Noble Booksellers

Apple Books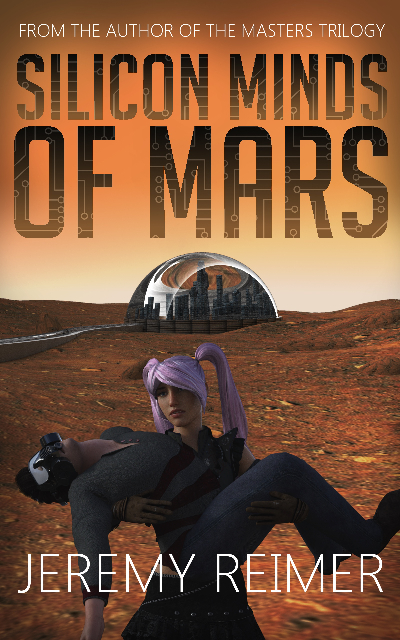 Silicon Minds of Mars is a science-fiction thriller set on the Red Planet in the year 2072. Mild-mannered writer Mike Lee is whisked away on a spaceship to compete in a reality TV program. But the journey turns deadly when Mike and his fellow contestants get caught up in a political struggle that could spell doom for all intelligent life on the planet--silicon-based and otherwise!

Silicon Minds of Mars is a story about deep and personal human struggles, and how these struggles can be reflected in larger events that affect the whole planet. It's about people trying to find out who they are and where they fit in the world. And it takes place on Mars, with ice-domed cities, giraffe-like robots, and sexy pink-haired android ninja hackers.
View this post in the forums
Views: 3059
---