Post #:
263
Post type:
Blog post
Date:
2019-08-27 22:26:27.000
Author:
Jeremy Reimer
Tags: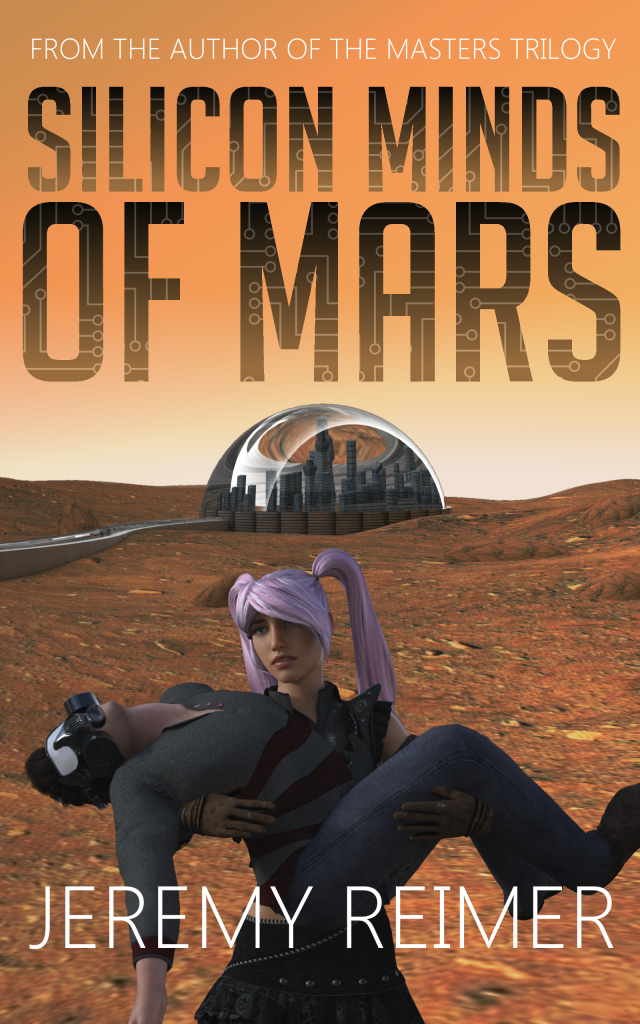 Like many people, I've always had a romantic attachment to Mars. As a young boy watching Cosmos, I felt the same feelings of awe and wonder that Carl Sagan described when he first read the John Carter books by Edgar Rice Burroughs. Even though Mars was revealed to be a cold, barren wasteland by Viking and subsequent landers, it still felt like a magical world, a place that could one day be called home.

My next novel, Silicon Minds of Mars, is set in 2072, in a future where humans have established four domed colonies on the Red Planet. A young man, Mike Lee, is whisked away on a fast space ship to Mars. Joining him are four other people who believe themselves to be reality show contestants. Their journey soon takes a deadly turn, but even this harrowing trip doesn't prepare Mike for the reality of being on a new world.

Mars itself is struggling, divided into two sides by a political conflict that centers around the future of humans and artificial intelligences. The fledgling colonies, kept functioning only by a cooperation between biological and computerized brains, are shaken by terrorist attacks. Who is trying to destroy the delicate balance of power on Mars? And why?

Silicon Minds of Mars is a story of love, betrayal, danger, and political intrigue. It's an examination of what it means to be human, and how attached we are to our own technology. The political issues of the day on Mars are different than those we face now on Earth. But they will seem familiar, because at their core they are about fundamental human issues: who should be given power, and how much power should they have?

The cover image is an homage to Burroughs' A Princess of Mars. Only there are no princesses here, but there are silicon minds in robotic bodies, and our hero is being carried to safety by one of them. Mars is a dangerous place, but it pales compared to the danger posed by ourselves.

I plan to release Silicon Minds of Mars in December 2019. Leading up to the launch, I'll be giving away four micro-stories set in the same universe as the novel. To get these exclusive stories, all you have to do is sign up for my newsletter.
View this post in the forums
Views: 2096
---