Post #:
224
Post type:
Blog post
Date:
2014-06-16 13:20:14.000
Author:
Jeremy Reimer
Tags:
Movies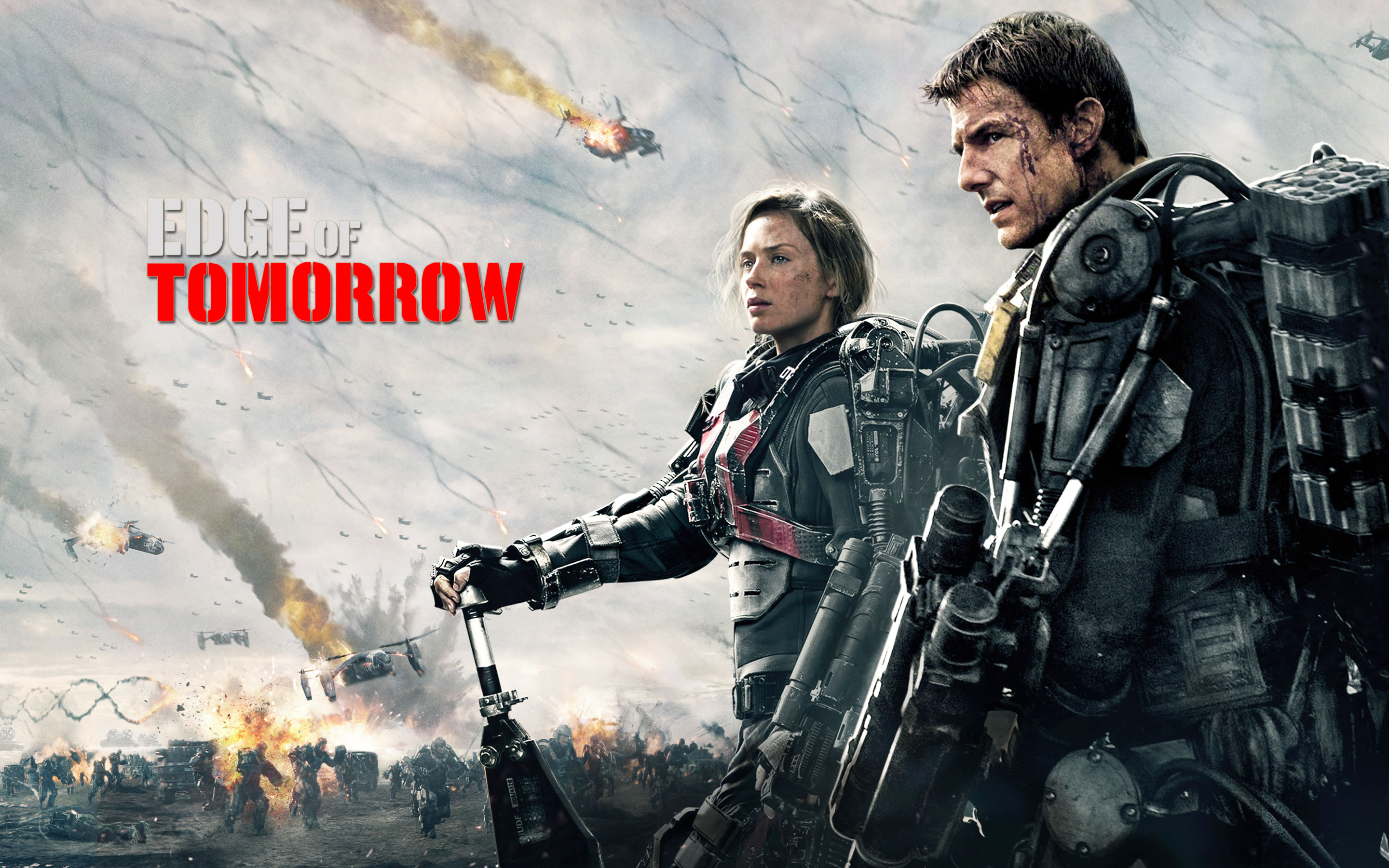 I love science fiction in all of its forms: books, movies and TV, and video games. I grew up reading Asimov and Clarke, loved 2001 and Star Trek, and spent far too much time playing Space Invaders and Asteroids. In the decades since, each form of media has influenced the others: first awkwardly (like the CD-ROM "interactive movies" of the 1990s and the painful video game movies like Super Mario Bros) and then later more cleverly and subtly.

Edge of Tomorrow feels like a movie that is so well-executed, with all three mediums blended together so seamlessly, that it may be the perfect science fiction film for our age.

The movie stars Tom Cruise as Major William Cage, a "media relations" officer who wants desperately to avoid actual combat. Unfortunately for him, the world's military is preparing for an invasion of France in order to push back alien "Mimics" who have overrun Europe. The surly General Brigham (Brendan Gleeson) doesn't much like Cage's type of officer, and railroads him so that he ends up at Heathrow airport, assigned to a squad that is getting ready to land on the beach with the first attack wave.

Although the attack was meant to be a surprise, the Mimics are ready for them and the soldiers come under heavy fire. Cage, who has has no combat training, is unable to even take the safety off of his powered battle suit. He and the rest of the misfits who make up "J Squad" are overwhelmed by Mimics and quickly killed. Cage manages to take an unusually large blue Mimic with him by exploding a mine, and dies with the alien's blood on his face.

He wakes up at Heathrow airport again, seemingly transported a day back in the past, although he remembers everything that has happened. He is unable to avoid his fate, however, and ends up shipping out again and getting killed again, albeit in a slightly different way. At this point the movie starts turning into a much grittier version of Groundhog Day, with Cruise taking on Bill Murray's task of trying to figure out a way to escape his predicament. In one of his loops he runs into Sergeant Rita Vrataski (Emily Blunt), a military heroine who had led her troops to humanity's only significant victory against the Mimics in Verdun. Before they both get killed, she tells him to seek her out when he wakes up.

The rest of the movie involves the two soldiers trying to work together to figure out why Cage is time-looping and how they can use that information to fight the Mimics. Because of the military and science-fiction theme, the repeating day mechanic starts feeling less like Groundhog Day and more like the feeling of playing a difficult video game where you have to respawn at the beginning of the level. Director Doug Liman said in an interview that the parallel was intentional, explaining that the movie is just the latest in a series of video game-inspired films he has directed, starting with The Bourne Identity.

Edge of Tomorrow is based on the Japanese young-adult novella All You Need Is Kill. The film keeps most of the character and plot elements, although it transfers the setting from Japan to England and France. It's a solid science fiction flick with everything you might want: aliens, time-travel, and futuristic soldiers walking around in advanced battle armor. Despite the fantastical elements (such as time travel) it remains science fiction because it attempts to explain these effects through scientific principles and not supernatural intervention. The writing is crisp and the actors (particulary Emily Blunt) are believable and human.

I saw the movie yesterday with my wife, father-in-law, and brother-in-law. It was the perfect Father's Day activity and everyone enjoyed it. Definitely worth seeing.


---
View this post in the forums
Views: 8133
---