Posted on: 2014-02-02 21:00:43.000
More coffee is always better, right?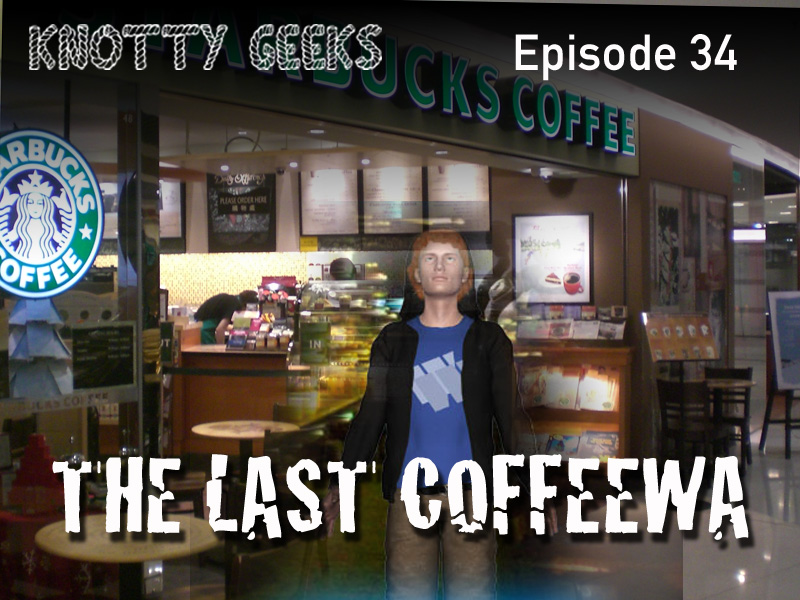 It's a new year, and Jeremy and Terry have a lot to catch up on! Jeremy has a new job, which is very exciting, and even includes free food! Then the disussion turns towards Jeremy's new NaNoWriMo novel, "The Last Bonjwa". While consuming vast quantities of coffee, Jeremy and Terry discuss everything from fixing plot holes to improving the cover.
Links from the show:
<ul>
<li>
Onomatopoeia at The Free dictionary
</li>
<li>
My new company, Demonware!
</li>
<li>
Renderosity - for commercial 3D models
</li>
<li>
New laser printed material, lighter than water, strong as steel
</li>
<li>
Bonus: Automation at XKCD
</li>
</ul>
uploads/Knotty_Geeks_Episode_34.mp3" />
Knotty_Geeks_Episode_34.mp3" width="290" height="24" />