Posted on: 2013-01-02 01:29:50.000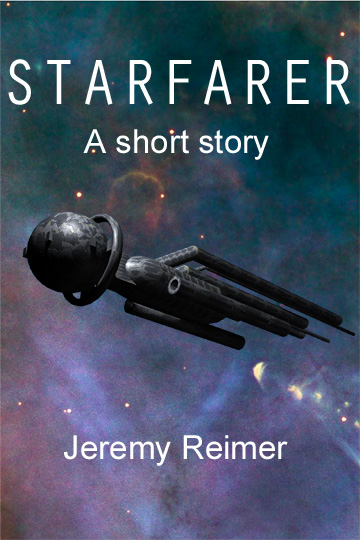 Happy New Year! I've decided to celebrate the end of 2012 by releasing my short story, Starfarer, for free! You can get it
here
. It's available in every format imaginable (e-books, PDF, text, etc), all of them DRM-free!
Starfarer is a short story about an unusual first contact between Angie Coura, a woman from Earth who is on a long-range deep space sleeper ship heading towards a new colony, and an alien vessel.
Partway through the journey, Angie's ship has a catastrophic encounter with the alien ship, which changes her life forever.
Starfarer is set in the same universe as my Masters Trilogy of novels: Edge of Infinity, Heart of the Maelstrom, and the upcoming (and I just now came up with the title for it) Beyond the Expanse.