Posts tagged as: Work
Posted by: Jeremy Reimer on Mon Mar 31 21:40:24 2014.
That side panel on the left of my blog continues to taunt me. Beyond the Expanse! 100% Complete! Now in Editing!

It's been in editing for months. I think I've edited about five pages so far.

My excuse is that I'm tired from my job. Working at DemonWare has been a thrilling roller-coaster ride so far. I've never had the pleasure of working alongside so many smart people. There's an endless amount of interesting technical things to learn, and an endless amount of things to write. This is a company that has grown explosively over the last few years and they desperately need someone to tame the mess of information that they've created.

So desperate that they've renewed my contract for another six months.

I'm thrilled, naturally, but a part of me wonders if that damn sidebar on the left hand side of my blog is going to have to sit idle even longer.

Up until now I've felt that all I could do was come home from work, eat dinner, maybe watch a bit of TV, and then collapse into bed. It's an easy excuse. This is a demanding job at a company that demands top performers and gives them top salaries and benefits to match. With these demands, surely I need to conserve my mental energy to be able to give my best work, right?

And yet I wonder.

Every day I come home and I don't work on my personal projects, I feel like I lose something of myself. And if I keep losing myself, won't that just lead to a diminished soul, and thus a diminished work performance?

So I'm trying something new. Every day, for as long as I can keep it up, I'm going to do something creative for myself. It could be writing, it could be editing, it could be anything. Today is the first day, and I'm writing this blog post. It's not much. But it's something.

There are a lot of excuses for not working on your dreams. But not very many good ones.

I'll see you tomorrow.


Views: 4737 Comments: 2
Posted by: Jeremy Reimer on Mon Dec 2 17:22:46 2013.



Today was my first day at Demonware, a really amazingly cool software company based in Vancouver and Dublin. Demonware writes software that handles matchmaking, leaderboards, and other online services for video game companies, primarily Activision/Blizzard.

My job is a technical writer. It's a contract position, but hopefully (crosses fingers) it will lead to a full-time gig.

What's really neat about the company is all the cool tools they use. They will grab any tool if it's the right one for the job. Just look at the list: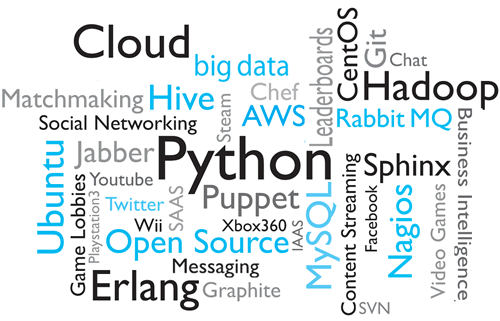 It's also a really nice place to work. Lots of interesting and smart people work here. There are lot of them to meet.
There is a ton of interesting work to do from a technical writing perspective-- tons of complex and powerful systems that could use more documentation. Anyway, I had a great first day on the job.
Views: 10531 Comments: 15
Posted by: Jeremy Reimer on Thu Oct 20 12:05:24 2011.
There is a theory in physics that our universe is but one of an infinite number of universes, each existing in an expanding bubble inside a faster-expanding super-space, never coming into contact with each other.

A similar thing goes on every single day at work. Each person lives in their own bubble universe of their own perceptions, feelings, emotions, and opinions regarding everybody else.

When we talk to each other, our words transmit only a tiny amount of our meaning. When we send email, or chat over MSN, or even worse, hold meetings and talk about other people behind their back, all this extra information is lost. You are working, at most, at 10 percent efficiency.

And that's not even taking into account the fact that any information or meaning you DO manage to convey is going to be twisted and distorted by the "bubble universe" of perception and emotion that each person is living in.

This is a real problem in software development, where it is absolutely vital that everyone is on the same page and shares the same goals and vision.

Preventing this from happening is not easy. You need a close-knit team of developers who like and trust one another. You also need freedom from interference by managers, who live in their own far more distant bubble universes.

So what should managers do with their time? That will be the subject of a future blog post.
Views: 4818 Comments: 2
Posted by: Jeremy Reimer on Tue Sep 27 23:47:43 2011.
Did you ever have a dream?

Was it silly and outrageous? Was it physically impossible? Did it involve time travel or conversing with dragons?

Let's leave the dreams that are actually impossible aside for a moment. If I had a dream, say, to play for the NHL, it's already too late. It would require time travel to get the number of years of training required and still be eligible for the draft. That's okay. There are other dreams to chase.

If your dream is actually physically possible, why aren't you doing it? Probably the single most common answer is fear. We feel that trying to reach for our dreams and failing would be much worse than simply not trying, so we avoid it. We do the absolute minimum required to keep ourselves going. We stay at the same job because it's safer and easier to do so. That way, we get to keep the dream, but we keep our reality as well. As long as the two never meet, everything will be okay.

Except it's not. Not really.

What if we took that fear and used it to keep from failing while we actively pursued our dreams?

Wouldn't that be amazing?
Views: 4361
Posted by: Jeremy Reimer on Mon Sep 26 15:24:12 2011.
We spend most of our waking lives at work. Most of us have gotten very good at identifying what is wrong with our workplace, and what we don't like about our jobs. Ask anyone and they'll talk to you for hours about it.

Now ask them about what their ideal work day would be like, or what their perfect job would look like. Suddenly, these same people are completely lost. They have no idea. Then they just laugh and say something like "I want a million dollars a year" or "I'd like to win the lottery."

Sorry, but winning the lottery isn't a career plan. And nobody is going to give you a million dollar a year job. It's just not going to happen.

Besides, say you did get a job that paid a million dollars a year. What would you do?

Answering this question is not easy. But doing so could change your life.
Views: 4350


---
About me
I'm a writer and a web developer. You may have read my articles at
Ars Technica
, where I write about the Amiga computer, video games such Starcraft, and the history of personal computing.
I write science fiction novels and short stories. You can read more about them
here
.
I'm also the creator of the rapid application development framework
newLISP on Rockets
, which powers this blog and a number of other sites.
I do a podcast with my friend Terry Palfrey called
Knotty Geeks
, where we focus on the 'big picture' impact of technology on our lives, with the two core themes being acceleration and convergence.
Blog topics
3D Modeling
About Me
Amiga
Articles
Audio
Blog
Blogs
Book review
Comics
Computers
Computing
Conventions
Daily update
Entrepreneur
Family
Forum post
Gaming
Gaming Starcraft
Internet
Jeremy Birthday
Knotty Geeks
Knotty Geeks (video)
Market Share
Masters Trilogy
Monarch
Movies
My Non-Fiction
My Science Fiction
NewLISP Blog
Novels
Operating Systems
Pets
Poll
Reviews
Science Fiction
Servers
Software
Software Operating Systems
Space
Star Gamer
Star Trek
Starcraft
Television
Testing
Toys Childhood
Wedding Marriage
Work
Work Life
World
Writing
Achievements