The Masters Trilogy
Archives
Most popular blog posts

Recent forum posts
Discussion
Information
Posts tagged as: Toys Childhood
Posted by: Jeremy Reimer on Thu Sep 29 10:22:56 2011.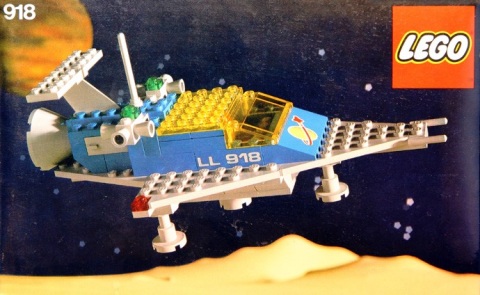 I was Googling around the other day and came across this site:

http://www.brickset.com/browse/themes/?theme=Space

Suddenly I was transported back into my childhood. My parents bought me all sorts of Lego Space sets including the Command Center, one and two-seat Space Scooter, and the holy trinity of awesome space ships: The One-Man Space Ship (shown above), the Transporter, and the awesome Galaxy Explorer.

Looking at these classic Lego Space Ships filled me with overwhelming nostalgia. It made me remember how amazing my parents were to me, which made me happy (for the memories) and sad (for their passing) at the same time. For a few moments it was hard for me to breathe. My heart was beating uncontrollably.

I still have all the pieces for all these sets, stored away safely in clear plastic bins.

Maybe I'll build one again.

UPDATE! Sunday September 15, 2013

I dug out my old Galaxy Explorer instruction sheet, and found the Rubbermaid bin with all my old Lego, and here is the result!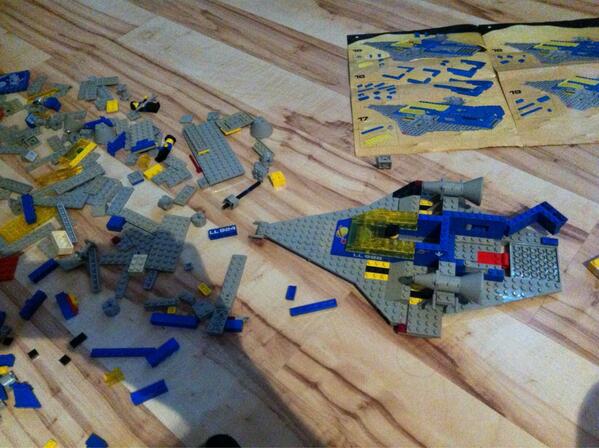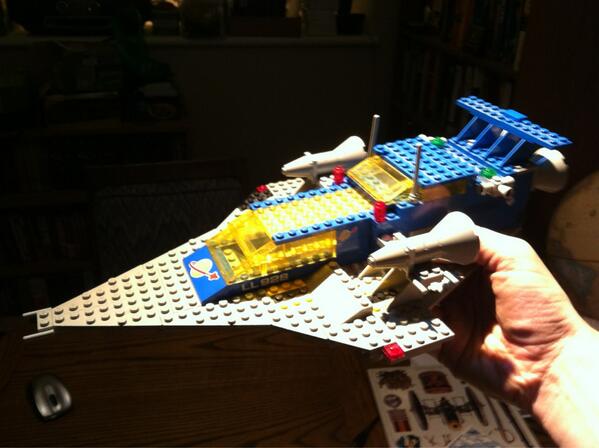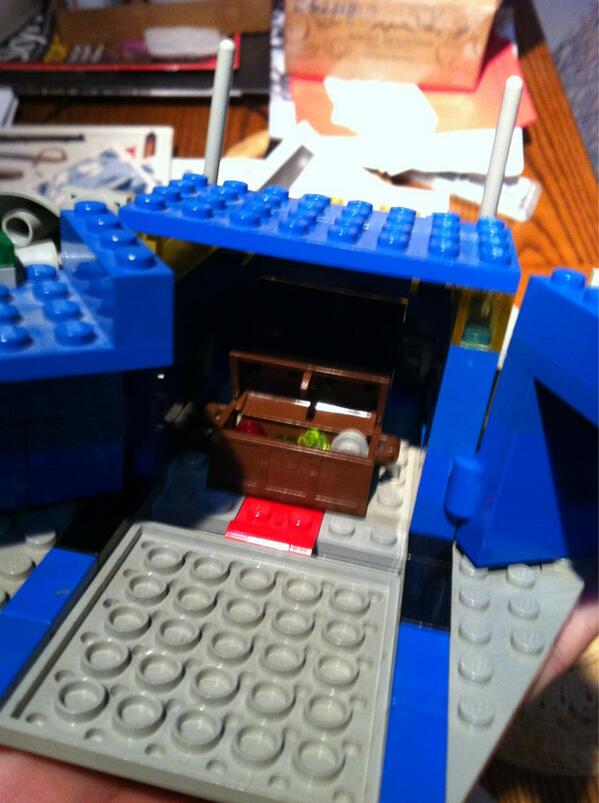 Views: 9945 Comments: 10


---
About me
I'm a writer and a web developer. You may have read my articles at
Ars Technica
, where I write about the Amiga computer, video games such Starcraft, and the history of personal computing.
I write science fiction novels and short stories. You can read more about them
here
.
I'm also the creator of the rapid application development framework
newLISP on Rockets
, which powers this blog and a number of other sites.
I do a podcast with my friend Terry Palfrey called
Knotty Geeks
, where we focus on the 'big picture' impact of technology on our lives, with the two core themes being acceleration and convergence.
Blog topics
3D Modeling
About Me
Amiga
Articles
Audio
Blog
Blogs
Book review
Comics
Computers
Computing
Conventions
Daily update
Entrepreneur
Family
Forum post
Gaming
Gaming Starcraft
Internet
Jeremy Birthday
Knotty Geeks
Knotty Geeks (video)
Market Share
Masters Trilogy
Monarch
Movies
My Non-Fiction
My Science Fiction
NewLISP Blog
Novels
Operating Systems
Pets
Poll
Reviews
Science Fiction
Servers
Software
Software Operating Systems
Space
Star Gamer
Star Trek
Starcraft
Television
Testing
Toys Childhood
Wedding Marriage
Work
Work Life
World
Writing
Achievements