Posts tagged as: Masters Trilogy
Posted by: Jeremy Reimer on Fri Jul 5 12:51:54 2013.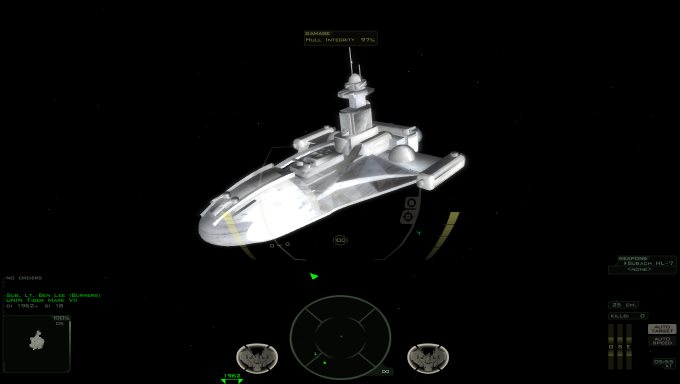 This is from my in-progress game mod using the Freespace2Open engine. I added a few more polygons to the model, fixed some flipped normals (I'm always flipping my normals!) and added a new texture. I still have to fix the UV wrapping and add more texture details to various spots, but it's looking a lot more like my original vision all the time.

Here's a closer look. You can see the turrets, and the various decals on the side. I still have to add bump maps, glow maps, engine glow, and all sorts of other niceties. But I'm getting there!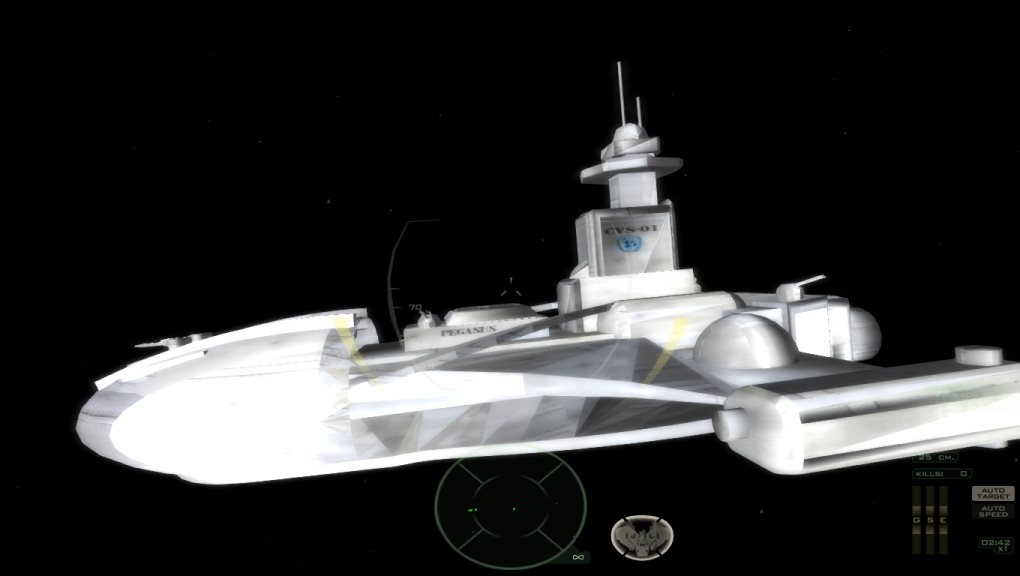 Views: 3917
Posted by: Jeremy Reimer on Wed Nov 14 16:00:21 2012.
This is a rendering of the Pegasus Carrier that I did in 3D Studio Max. This is the main ship in my Masters Trilogy of science-fiction novels.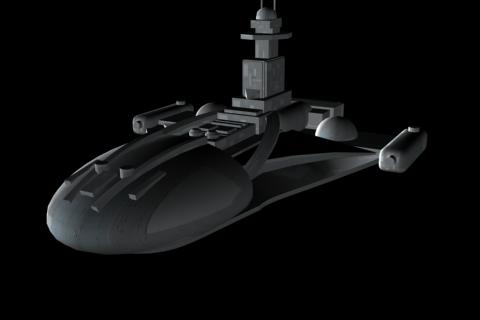 Here's the view from underneath. You can see the massive heat shield that dominates the underside of the ship. This is necessary for the ship to survive the jump into hyperspace, which takes place close to the surface of a star.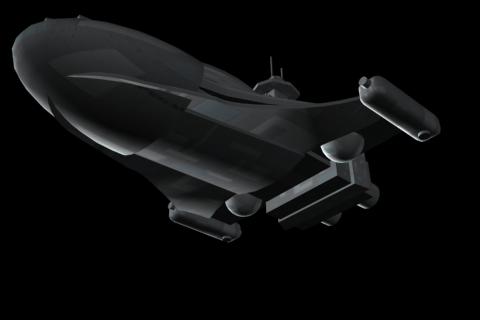 Views: 4555 Comments: 4


---
About me
I'm a writer and a web developer. You may have read my articles at
Ars Technica
, where I write about the Amiga computer, video games such Starcraft, and the history of personal computing.
I write science fiction novels and short stories. You can read more about them
here
.
I'm also the creator of the rapid application development framework
newLISP on Rockets
, which powers this blog and a number of other sites.
I do a podcast with my friend Terry Palfrey called
Knotty Geeks
, where we focus on the 'big picture' impact of technology on our lives, with the two core themes being acceleration and convergence.
Blog topics
3D Modeling
About Me
Amiga
Articles
Audio
Blog
Blogs
Book review
Comics
Computers
Computing
Conventions
Daily update
Entrepreneur
Family
Forum post
Gaming
Gaming Starcraft
Internet
Jeremy Birthday
Knotty Geeks
Knotty Geeks (video)
Market Share
Masters Trilogy
Monarch
Movies
My Non-Fiction
My Science Fiction
NewLISP Blog
Novels
Operating Systems
Pets
Poll
Reviews
Science Fiction
Servers
Software
Software Operating Systems
Space
Star Gamer
Star Trek
Starcraft
Television
Testing
Toys Childhood
Wedding Marriage
Work
Work Life
World
Writing
Achievements