Posts tagged as: Gaming Starcraft
Posted by: Jeremy Reimer on Sat Jun 25 23:28:56 2011.
I've been a huge Jaedong fan basically since I first saw him play. I watched him win the Golden Mouse (three OSL championships) live and watched his rivalry with Flash in finals matches many, many times.

I drew this poster as part of the "A Zergling for Jaedong" thread on Team Liquid:

http://www.teamliquid.net/forum/viewmessage.php?topic_id=215652

Hopefully it will become part of a package that will be delivered to him personally!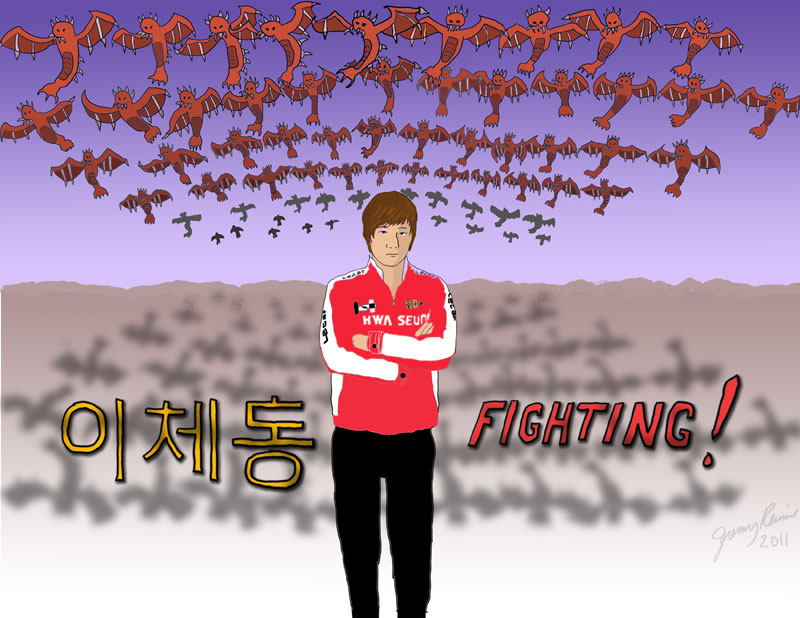 Views: 5778


---
About me
I'm a writer and a web developer. You may have read my articles at
Ars Technica
, where I write about the Amiga computer, video games such Starcraft, and the history of personal computing.
I write science fiction novels and short stories. You can read more about them
here
.
I'm also the creator of the rapid application development framework
newLISP on Rockets
, which powers this blog and a number of other sites.
I do a podcast with my friend Terry Palfrey called
Knotty Geeks
, where we focus on the 'big picture' impact of technology on our lives, with the two core themes being acceleration and convergence.
Blog topics
3D Modeling
About Me
Amiga
Articles
Audio
Blog
Blogs
Book review
Comics
Computers
Computing
Conventions
Daily update
Entrepreneur
Family
Forum post
Gaming
Gaming Starcraft
Internet
Jeremy Birthday
Knotty Geeks
Knotty Geeks (video)
Market Share
Masters Trilogy
Monarch
Movies
My Non-Fiction
My Science Fiction
NewLISP Blog
Novels
Operating Systems
Pets
Poll
Reviews
Science Fiction
Servers
Software
Software Operating Systems
Space
Star Gamer
Star Trek
Starcraft
Television
Testing
Toys Childhood
Wedding Marriage
Work
Work Life
World
Writing
Achievements