The Masters Trilogy
Archives
Most popular blog posts

Recent forum posts
Discussion
Information
Posts tagged as: Articles
Posted by: Jeremy Reimer on Tue Nov 8 10:20:08 2011.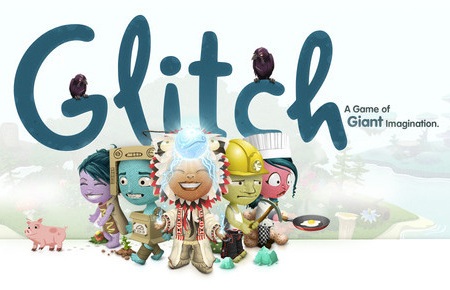 Stewart Butterfield had a dream.

He wanted to build a game that was different from anything else he had played. He wanted to start a company to build that game and then make it available to everyone in the world for free. He wanted to push the boundaries of how people play games together.

Unfortunately, his idea came in 2002, when few venture capitalists wanted to invest in making games, much less free ones.

At the time, Butterfield's startup, Ludicorp, was running out of cash. Things had gotten so bad the company was about to sell off furniture to make payroll. In desperation, the developers took a prototype social network side-project and enhanced it so that it allowed users to upload and share photos. This project eventually turned into Flickr—and it became so popular that Yahoo purchased Ludicorp in 2005.

Butterfield stayed on at Yahoo for a few years, but his original dream still pulled at him. By 2009, venture capitalists were now tripping over each other to fund free-to-play online games, so Butterfield seized his chance. He founded Tiny Speck and set up offices in San Francisco and Vancouver.

---

It was a lot of fun for me to visit a startup game design studio and get into the nitty-gritty of the technology and people behind it. I hope you have fun reading it!

http://arstechnica.com/gaming/news/2011/11/glitch-the-battle-to-build-a-massive-multiplayer-game-without-combat.ars
Views: 4400


---
About me
I'm a writer and a web developer. You may have read my articles at
Ars Technica
, where I write about the Amiga computer, video games such Starcraft, and the history of personal computing.
I write science fiction novels and short stories. You can read more about them
here
.
I'm also the creator of the rapid application development framework
newLISP on Rockets
, which powers this blog and a number of other sites.
I do a podcast with my friend Terry Palfrey called
Knotty Geeks
, where we focus on the 'big picture' impact of technology on our lives, with the two core themes being acceleration and convergence.
Blog topics
3D Modeling
About Me
Amiga
Articles
Audio
Blog
Blogs
Book review
Comics
Computers
Computing
Conventions
Daily update
Entrepreneur
Family
Forum post
Gaming
Gaming Starcraft
Internet
Jeremy Birthday
Knotty Geeks
Knotty Geeks (video)
Market Share
Masters Trilogy
Monarch
Movies
My Non-Fiction
My Science Fiction
NewLISP Blog
Novels
Operating Systems
Pets
Poll
Reviews
Science Fiction
Servers
Software
Software Operating Systems
Space
Star Gamer
Star Trek
Starcraft
Television
Testing
Toys Childhood
Wedding Marriage
Work
Work Life
World
Writing
Achievements