Posted by: Jeremy Reimer on Wed May 8 09:19:46 2013.

Poll Results:
Total votes: 3
| | | |
| --- | --- | --- |
| A single topic for each week that we cover in-depth! | 2 | .................................................................. |
| More discussion about old computer history like the Amiga! | 1 | ................................. |
In this episode of Knotty Geeks, we travel to the beautiful Queen Elizabeth Park and enjoy sunshine, fountains, and non-stop weddings. We talk a bit about podcasting, flat design and Windows 8, and for the first time, we ask our audience what direction we should take the podcast in!
Behold, the first ever Knotty Geeks poll! Please vote!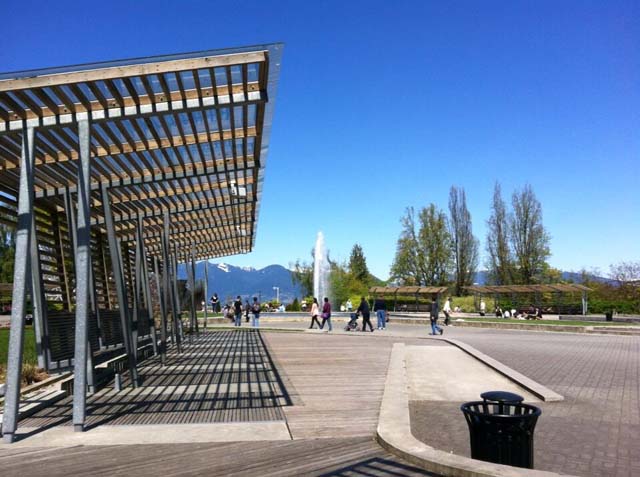 Download mp3 file directly
What should Knotty Geeks focus more on?
Views: 3715
Posted by: Jeremy Reimer on Mon May 6 15:05:46 2013.

Poll Results:
Total votes: 7
| | | |
| --- | --- | --- |
| Test option one | 2 | ............................ |
| Test option two | 2 | ............................ |
| Test option three | 3 | .......................................... |
This is a test. It is only a test. You will be able to vote now! Try it out!
Test vote poll topic
Views: 4205 Comments: 7
Posted by: Jeremy Reimer on Fri May 3 20:35:45 2013.
In this episode we go over some great games from Dreamhack and update the status of WCS Korea, Europe, and America, including WCS Points standings!


Views: 3814
Posted by: Jeremy Reimer on Tue Apr 30 17:41:51 2013.
In this episode of Knotty Geeks, we go to a random Starbucks in Burnaby and brave the weather and traffic noise to talk about how we're basically missing the forest for the trees.

What forest? What trees? We're basically talking about how society is changing and how technology accelerates this change. From washing machines to quantum mechanics, we cover it all!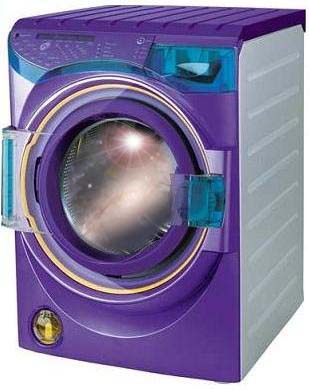 Links from the show:

Quantum theory - galaxy observing
http://en.wikipedia.org/wiki/Wheeler's_delayed_choice_experiment

Ars Technica rise and fall of AMD
http://arstechnica.com/business/2013/04/the-rise-and-fall-of-amd-how-an-underdog-stuck-it-to-intel/

Washing machines and how they changed society
http://www.amazon.com/Things-They-Dont-About-Capitalism/dp/1608193381

Gun control and Australia
http://www.castleawesome.com/2013/04/22/jon-stewart-gun-control-and-australia/

John Birmingham novels - alternate history of WWII
http://en.wikipedia.org/wiki/Axis_of_Time


Views: 4714
Posted by: Jeremy Reimer on Mon Apr 29 08:37:06 2013.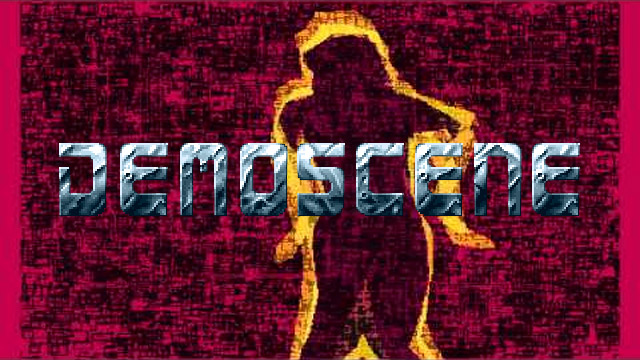 Part 8, or 8.5, or 9, depending on how you're counting, has been posted at Ars Technica!

http://arstechnica.com/gadgets/2013/04/a-history-of-the-amiga-part-9-the-demo-scene/

In this installment, I look at the demoscene, the amazingly creative group of people who made demos on the Amiga (and later the PC), held demoparties, and pushed forward the limits of graphics and the imagination.

Reaction to the article has been very positive:

"This article gave me chills. Excellent, excellent writing." - generic_1013

"Thanks author, I'm loving this series even though I just found out that it existed. Here's hoping that it won't take so long for the next installment." - secretknight42

"Awesome article and I got a mention in it too -- woot!" - MrNSX

I'm really excited and I'm going to start working on the next article right away!
Views: 4094 Comments: 1
Posted by: Jeremy Reimer on Mon Apr 22 13:34:13 2013.
In this episode, recorded ONLY A WEEK after the last one, we head out to the University of British Columbia and sit outside the Student Union Building. Topics include playing Starcraft, the gap between trying something and succeeding at it, the rise of good television, and the movie Battleship compared to real battleships.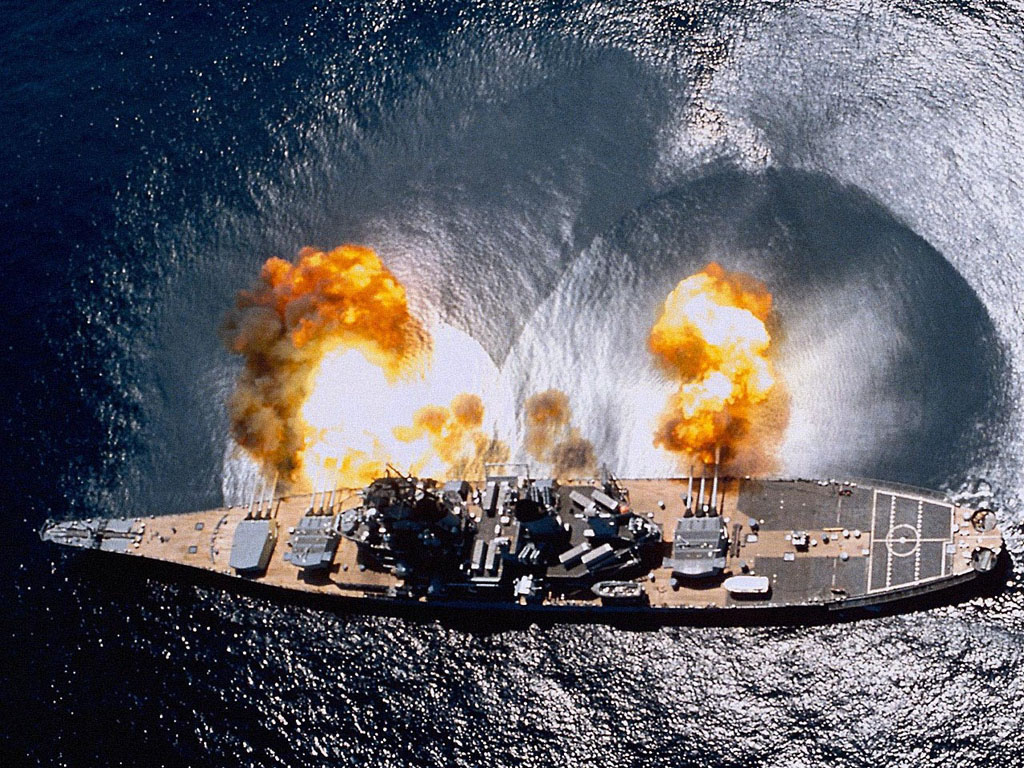 Views: 4440
Posted by: Jeremy Reimer on Fri Apr 19 16:42:46 2013.
Hello!

I've always wanted to do a news show, and I love professional Starcraft, so I've combined my passions into a weekly show called... wait for it... This Week in Starcraft.

You can watch Episode 1 here:

http://www.twitch.tv/jeremyreimer/c/2177275

And you can watch it live every Friday at 3PM PST here:

http://www.twitch.tv/jeremyreimer

It's basically a recap of what's been happening in the professional Starcraft scene over the last week. I try to keep it down to 30 minutes because who has that much time in life?

Hope to see you there!


Views: 3878
Posted by: Jeremy Reimer on Tue Apr 16 14:47:37 2013.
iTunes recently changed their rules for podcast feeds, and one of the new requirements is a high-resolution logo (1400 x 1400) so that all those lovely iPad Retina Displays don't see nasty pixels.

So here's the new logo, whipped up in Photoshop: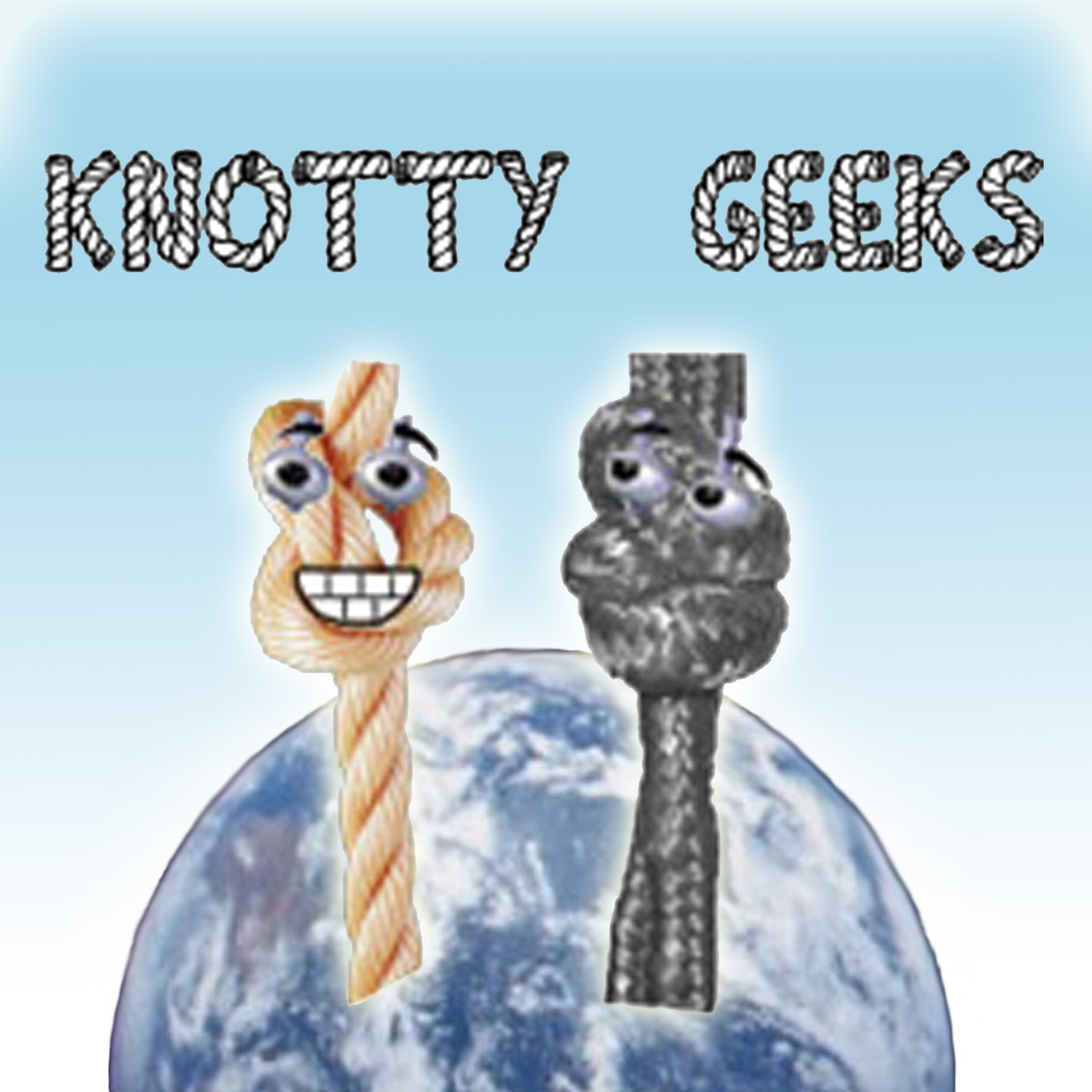 Views: 3526
Posted by: Jeremy Reimer on Mon Apr 15 16:41:26 2013.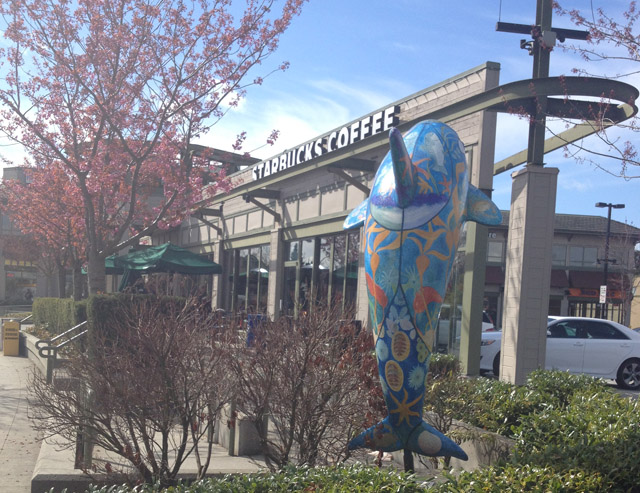 In this episode of Knotty Geeks, we try something different and record directly to our iPhones, then mix the two sources together.

Surprisingly, it worked! However, we messed up and recorded the audio at a criminally low 11kHz sample rate. That mistake will be rectified next week. WHAT?? NEXT WEEK?? Yes... we are going to be doing these a LOT more regularly now with our new setup!

The hardest part about mixing the two recordings together was getting them perfectly synced. Terry let out a big "BEEEP" at the beginning but it turns out that isn't the best waveform to sync two sources with. I had more success just going off individual words, zoomed in at the highest level of detail, in the middle of the podcast. Also I discovered that putting one person on Left channel and the other on the Right seems like it would sound cool but ends up being kind of disconcerting to listen to. Putting both on one channel works better.

Note: The discussion in this episode wanders all over the place. We start by talking about the imminent release of my new article on the history of the Amiga on Ars Technica, and somehow end up discussing North Korea at the end. Somehow, though, it all works!

Link from the show:

Old-school Modem demonstration:http://www.youtube.com/watch?v=RxM_0BguTkE



Download show directly
Views: 3740
Posted by: Jeremy Reimer on Thu Apr 11 18:51:41 2013.
The news is out that PC sales have fallen 14% last quarter over the same quarter a year ago.

Many people are blaming Windows 8 for accelerating this decline, rather than halting it.

Or, as The Professor so eloquently put it, "In other words, MS's customers were drowning and Ballmer threw them an anchor."

The mental image made me laugh, so I thought I'd whip up something in Photoshop: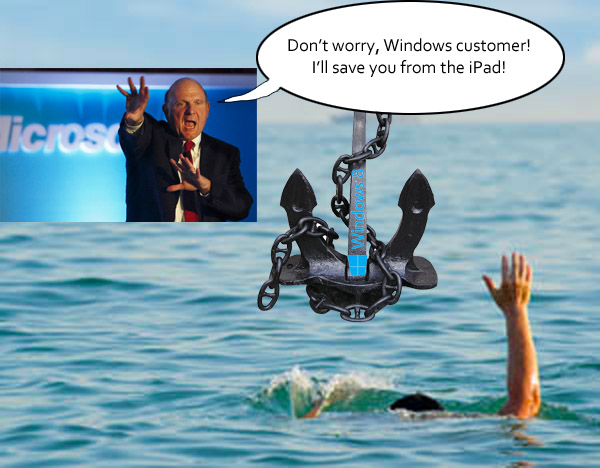 Views: 3767 Comments: 1


---