Posted by: Jeremy Reimer on Thu Dec 9 14:20:08 2010.
In this episode, we take a trip from the Chinese government, through the promise and peril of cloud computing, and finally find liberation through YouTube and a trip into Earth orbit.

List of URLs referenced in this episode:

http://arstechnica.com/news.ars/post/20081002-skype-security-flub-leads-to-discovery-of-chinese-monitoring.html - China monitoring Skype
http://www.antipope.org/charlie/blog-static/2008/09/avalanche.html - Author Charles Stross says it is getting harder to write near-future SF
http://arstechnica.com/news.ars/post/20080930-why-stallman-is-wrong-when-he-calls-cloud-computing-stupid.html - Ars Technica dismisses Richard Stallman's criticism of cloud computing
http://ca.youtube.com/watch?v=TPAO-lZ4_hU - An anthropologist reports on YouTube
http://ca.youtube.com/watch?v=_yxHKgQyGx0 - A brilliant mashup exploring copyright issues in a modern world


Views: 4227
Posted by: Jeremy Reimer on Mon Dec 6 23:01:50 2010.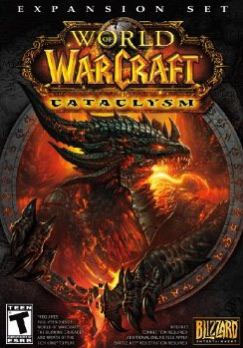 In a little over an hour, barring server connectivity issues, I'll be adventuring through the new World of Warcraft expansion.

I've prepared for this as best I can, buying the digital download so that I can start playing at 12:01 am, the moment the servers go live. I've even booked a day off work -- my last vacation day of the year -- so that I can play for most of tomorrow.

I'm a nerd, I admit it. But I'm looking forward to this.
Views: 4609 Comments: 2
Posted by: Jeremy Reimer on Sun Sep 28 17:00:00 2008.
In this episode, we talk primarily about the release of Google's Android phone. We compare it to the iPhone and contrast the different strategies and philosophies behind these platform's respective application stores. Hey, how about an Amiga phone? We get into how two science fiction authors described the near future and how smart phones might enable this future--in Japan, of course, a new company is making this happen already!

List of URLs referenced in the show:

http://technorati.com/videos/youtube.com/watch%3Fv%3DinRMILwJa-U First Google Android phone released

http://www.geeknewscentral.com/archives/008249.html Apple bans podcasting application from the iPhone store

http://www.joyoftech.com/joyoftech/joyarchives/1151.html Joy of Tech explains Apple's process for approving iPhone apps

http://www.amazon.com/Halting-State-Charles-Stross/dp/0441014984 Halting States novel by Charles Stross

http://en.wikipedia.org/wiki/Rainbows_End Rainbow's End novel by Vernor Vinge

http://www.youtube.com/watch?v=KgTwSXK_5dg Tonchidot augmented reality on iPhone video

http://www.myvu.com/Shades.html MyVu heads-up display glasses for iPods and iPhones

http://latimesblogs.latimes.com/technology/2008/09/chrome-brand-ne.html Chrome loses some market share


Views: 4212
Posted by: Jeremy Reimer on Sat Sep 20 17:00:00 2008.
We're back! In this episode we start out with a shoutout to all our listeners of the last podcast! Individually! By name! We then move on to discussing this week's tech news: Microsoft's ads are awful, AmigaOS 4.1 is released, six-core Intel CPUs are out. Then we sidetrack into computing history and devolve into general silliness. Devolve?

Here is a list of the URLs that we talk about in the show:

http://www.lovenstein.org/tough/ - It's Tough Being A Republican in 2008

http://www.sleazysoft.com/megaslz/holycrap.php - Terry says this is the same as the chances of Microsoft's new ad campaign working! Yikes!

http://www.ted.com/index.php/talks/hans_rosling_shows_the_best_stats_you... - Stats on how third-world countries are modernizing

http://www.ted.com/index.php/talks/aubrey_de_grey_says_we_can_avoid_agin... - 150 to 1,000 year lifetimes? Could happen.

http://www.e-brighthorizons.com/repeat-after-me/ - Just be glad you don't have this guy's job!

http://web-hosting.tophostingcenter.com/?p=120 - Ebay buys, then tries to sell, Stumbleupon

http://thinkprogress.org/2008/07/31/mccain-oil-donations/ - John McCain gets zillions from oil lobbyists

http://www4.ncsu.edu/~kaltofen/words.html - What the same words mean in German and English

http://blog.wired.com/wiredscience/2008/09/top-10-amazing.html - Top 10 Amazing Physics Videos for 2008


Views: 4292
Posted by: Jeremy Reimer on Thu Nov 25 12:03:27 2010.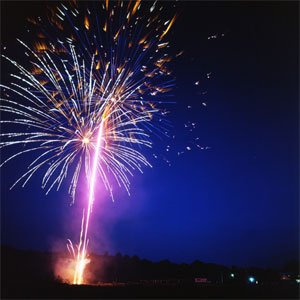 This is the celebration post of the release of Monarch version 0.20!

Features in this version:

* User registration
* User sign in/sign out
* Must be signed in to create content/posts
* Must have admin level to create blog posts
* Blog post entry, edit, and deletion
* Paging of blog posts, sorted newest first
* Comments on blog posts
* Discussion forum, includes blog posts
* Forum main page, including paging
* Forum main page shows # of views and replies
* Forum thread page, including paging
* Users can make new threads and reply to threads
Views: 17278 Comments: 28
Posted by: Jeremy Reimer on Wed Nov 24 16:58:11 2010.
This is the owner of Wnite Dwarf Books in Vancouver, BC, proudly displaying my novel, which is on sale there, right now! Go get your very own copy!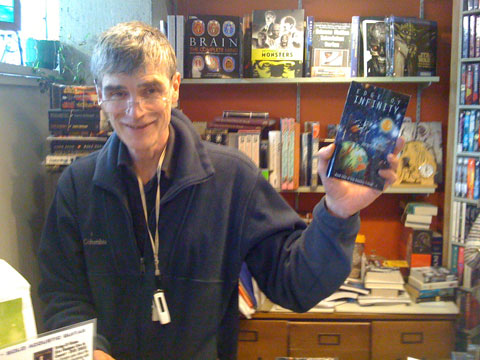 Views: 4509 Comments: 5
Posted by: Jeremy Reimer on Tue Nov 23 16:13:07 2010.
I figured out what the problem was. The Blog page SQL query was modified to only include posts of type "Blog post" but the COUNTER query (to determine how many exist) hadn't been modified to include only "Blog posts". Will try edge cases again to test but I think I've got this one.

EDIT: Totally fixed the problem. Not sure whether to "bump" blog posts in the forum if I just edit the post. I'm going to not do it for now.

EDIT: Testing editing items and new redirect.
Views: 4306
Posted by: Jeremy Reimer on Tue Nov 23 15:58:45 2010.
This should bump the forum to page 3.

EDIT: It did, but.. wow, that's weird. The off-by-one works on the main page but not the forums. Well, there are probably plenty of edge cases to check out, but for now it works.
Views: 4455
Posted by: Jeremy Reimer on Tue Nov 23 15:52:46 2010.
This is to test paging on the main forum page, which I implemented ridiculously quickly.

Will probably have to do a couple more to test to see if it works.
Views: 4381 Comments: 1
Posted by: Jeremy Reimer on Sun Nov 21 23:47:53 2010.
This is a test post to see what happens if I post comments on another post. It's complicated, yeah?
Views: 7649 Comments: 17


---
About me
I'm a writer and a web developer. You may have read my articles at
Ars Technica
, where I write about the Amiga computer, video games such Starcraft, and the history of personal computing.
I write science fiction novels and short stories. You can read more about them
here
.
I'm also the creator of the rapid application development framework
newLISP on Rockets
, which powers this blog and a number of other sites.
I do a podcast with my friend Terry Palfrey called
Knotty Geeks
, where we focus on the 'big picture' impact of technology on our lives, with the two core themes being acceleration and convergence.
Blog topics
3D Modeling
About Me
Amiga
Articles
Audio
Blog
Blogs
Book review
Comics
Computers
Computing
Conventions
Daily update
Entrepreneur
Family
Forum post
Gaming
Gaming Starcraft
Internet
Jeremy Birthday
Knotty Geeks
Knotty Geeks (video)
Market Share
Masters Trilogy
Monarch
Movies
My Non-Fiction
My Science Fiction
NewLISP Blog
Novels
Operating Systems
Pets
Poll
Reviews
Science Fiction
Servers
Software
Software Operating Systems
Space
Star Gamer
Star Trek
Starcraft
Television
Testing
Toys Childhood
Wedding Marriage
Work
Work Life
World
Writing
Achievements