Knotty Geeks Episode 37 - The Creative Apocalypse
Posted by: Jeremy Reimer on Mon Sep 7 12:58:03 2015.
In this episode, we review three great science fiction books, we talk about the upcoming improvements in Intel's Skylake CPUs, and we discuss the strangely absent Cultural Apocalypse.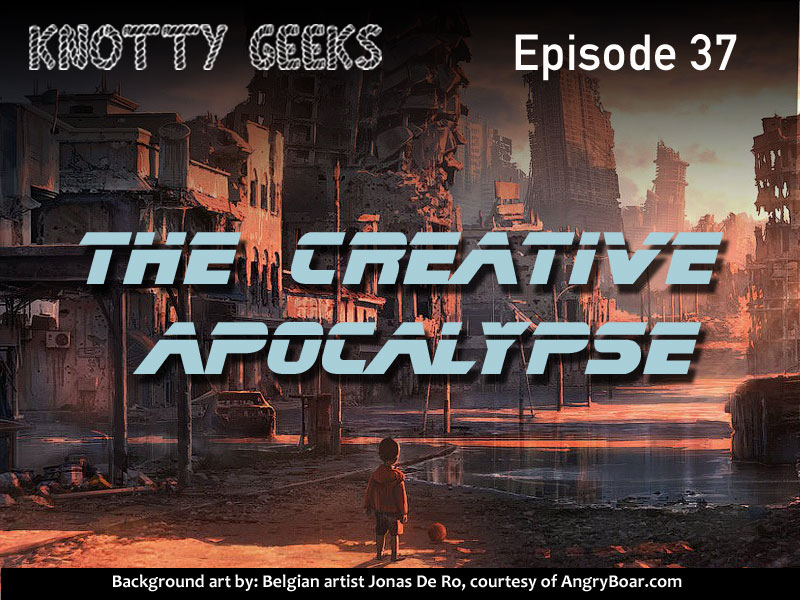 Notes from the show:

Beautiful Intelligence book:

http://www.amazon.ca/Beautiful-Intelligence-Stephen-Palmer-ebook/dp/B010NX6FV6

Gene Mapper book:

http://www.amazon.ca/Gene-Mapper-Taiyo-Fujii-ebook/dp/B00YG0K5M8

Gene inserting tool: CRISPR

Do we live in a simulation?

http://www.pbs.org/wgbh/nova/blogs/physics/2015/07/are-we-living-in-a-computer-simulation/

Reality Hack

http://www.amazon.ca/Reality-Hack-Niall-Teasdale-ebook/dp/B010VJECGC

Discussion of the Creative Apocalypse:

http://www.nytimes.com/2015/08/23/magazine/the-creative-apocalypse-that-wasnt.html

Background art:

http://www.angryboar.com/index.php/apocalypse-by-belgian-artist-jonas-de-ro/



Direct link to podcast

---
Views: 4987
Comments:
By Stephen on Tue Sep 22 04:09:14 2015
Hi guys,

Thanks for mentioning my novel 'Beautiful Intelligence' in your podcast - I'm glad it was enjoyed. Would you like to do some sort of audio interview with me some time? I have full sound recording facilities at home. Could be interesting.

Let me know! Steve (in the UK...)
By Jeremy Reimer on Tue Sep 22 09:36:40 2015
Hi Stephen!

We'd love to do an interview with you! Let me know where I can contact you, or you can shoot me an email at jeremy_reimer@hotmail.com.