Breathing new life into an old computer for $50
Posted by: Jeremy Reimer on Fri Jan 30 11:32:25 2015.
I have a collection of old computers that seem to be approaching the end of their natural lives. The specs on one of them will seem familiar: a Core 2 Duo CPU, Windows XP, 2 GB of RAM, and a 19 inch 4:3 LCD monitor. Lots of people have computers like this. They are about eight to nine years old, and there is nothing particularly wrong with them, but these days they seem sluggish and ancient. They often get confined to closets or the recycling bin. However, there is a way to revive computers of this era, and it doesn't cost that much. This is a story of how I gave my wife essentially a brand new computer for just over $50.

The first stop was Memory Express to pick up a brand new SSD. I asked the store clerk for a recommendation, and he told me about the Kingston SSD Now 300 series. The low-end, 120 GB version was just over $50, so I picked it up. It has good reviews and I like supporting a company that also supports professional Starcraft teams.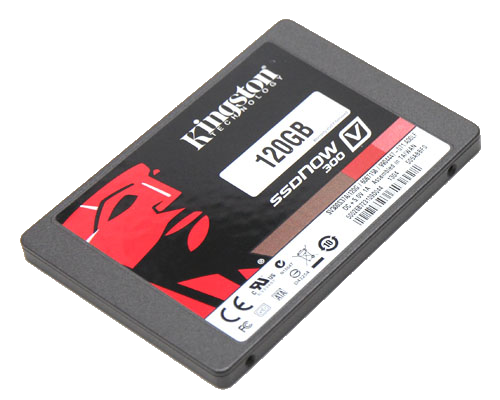 The next choice I had to make was what operating system to install. Windows 8 was right out, because my wife (like many people) has seen and dislikes the new user interface. Windows 7 might be a good choice, but getting a legal copy is expensive, and it's an old and outdated operating system at this point. In the old days, Windows was a necessary choice because not many apps were web-based, and Linux distributions were still a bit finnicky to get going. Things are different now. But the most popular Linux distro, Ubuntu, has a very unusual user interface, so it wouldn't be a good choice either.

I settled on Linux Mint 17, with the Xfce interface. It is the most lightweight clone of the standard Windows desktop, so it runs really well on older computers with limited amounts of RAM. It's also familiar to anyone who has run Windows XP or 7. In fact, you can customize the bitmap image for the start button (and add the word "Start" to it). This makes it look a lot like good old XP, while simultaneously being a modern, secure operating system.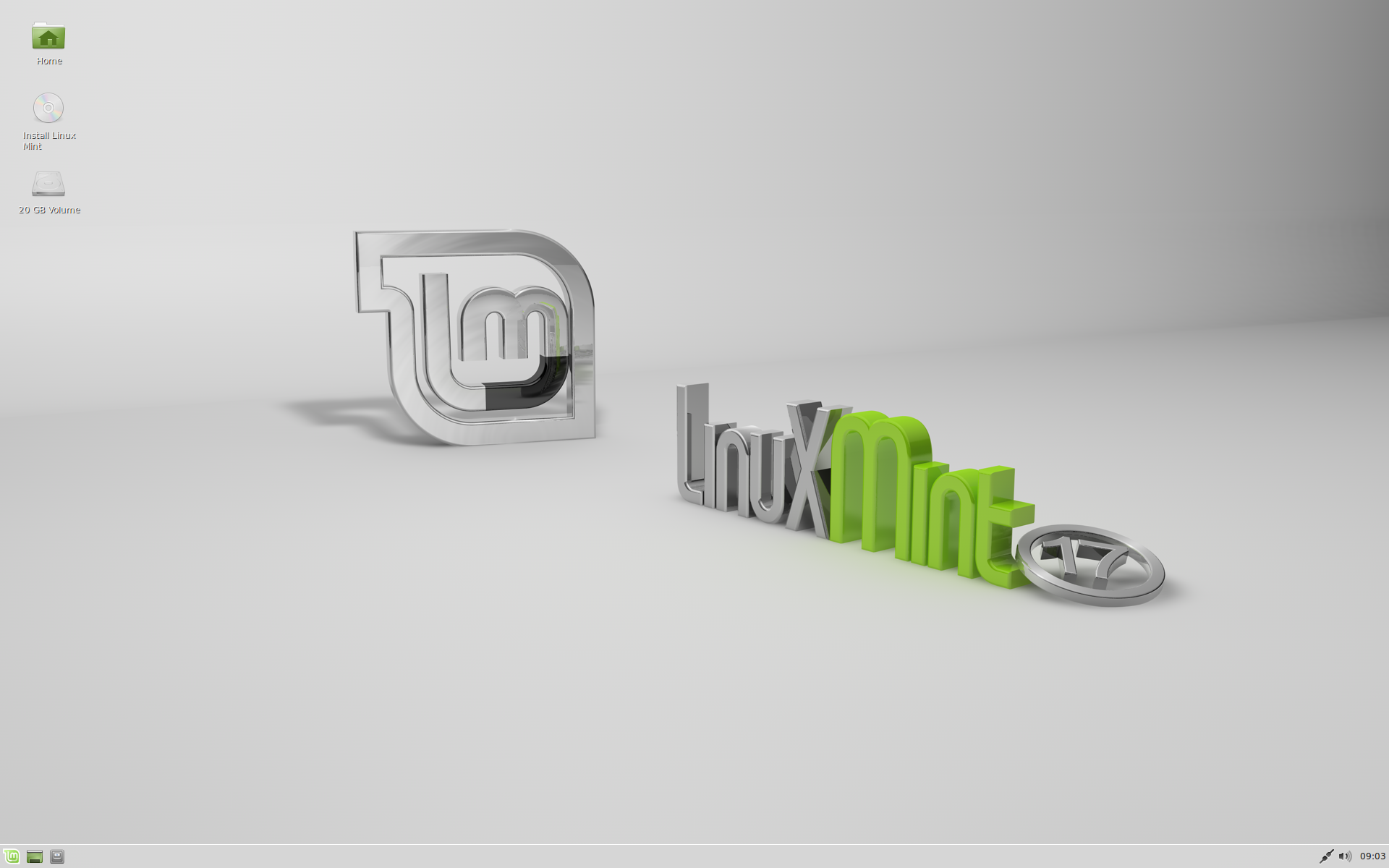 Linux Mint 17 comes pre-installed with Libre Office, which is a great clone of Microsoft Office and has an interface that is similar to Office's standard menu and toolbar layout from 1995 through 2007. It also reads and writes Office documents seamlessly. Aside from using web applications, being able to write documents and spreadsheets was an important use case for my wife. She likes Libre Office better than the new Office "ribbon" interface that was introduced in 2007, and was using it on Windows XP before I upgraded, so this was a pretty seamless transition.

The only missing element for moving this computer to Linux would be gaming, but as my wife isn't a gamer (apart from a few apps on her iPad) so that wasn't an issue.

To install Linux Mint, I disconnected the existing two spinning hard drives and plugged the Kingston SSD into a single SATA port, then burned the .ISO to a DVD-R (I could have used a USB thumb drive, but it would have been a bit trickier, plus it's been ages since I burned a DVD!) and booted from the shiny new disc. I let the installer format the entire SSD and install the operating system. Only once it was completely installed and running did I plug in the two drives again, setting them as secondary drives in the BIOS. Mint detected them instantly and I was able to copy over all the old documents on the drives to the new SSD. Having done this, I was able to disconnect the drives again to save power when running the computer.

It's amazing how much faster this machine feels now. Launching LibreOffice takes less than half a second, compared to the half a minute it used to. It looks and feels like a brand new machine, and the price ($50 for the SSD and $0 for Linux Mint) couldn't be beat.


---
Views: 6257
Comments:
By jay on Sat Jan 31 05:36:28 2015
Nice! As for LIbreOffice's launch time, was the old time from Windows or Linux? I ask because LibreOffice always launches slower on Windows than it does on Linux regardless of the storage mechanism in place. Even with an SSD I have noticed a definitive difference in launch time within Windows and Linux on the same hardware. I attribute this difference largely to the fact that Libre Office relies upon a lot of libraries that are more commonly used and therefore more likely to be cached in memory within Linux than in Windows.

We've definitely reached an age where old hardware can survive a lot longer if you are willing to adjust your software preferences from time to time. Sadly MS doesn't seem to fully understand just how many people find their Metro/Modern design and implementation to be massively offensive. Like your wife I find the entirety of it to be a non-starter despite the fact that Windows 8.x brings some great technical improvements to the table. This is a large part of the reason why I use Arch Linux and the Cinnamon desktop environment on a day to day basis.
By Jeremy Reimer on Sun Feb 8 09:54:05 2015
Yes, the old LibreOffice startup time was on Windows. Switching to an all-Linux setup (plus the SSD of course) made the startup time much, much faster.
By AllYorBaseRBelong2Us on Mon Aug 17 09:58:08 2015
Now AYB is feeling sheepish.

His main PC is still a COre2 running.......Vista.

:shock::shock:
By Jeremy Reimer on Tue Aug 18 12:39:24 2015
Oh, man. You gotta upgrade that thing somehow.
By AllYorBaseRBelong2Us on Wed Aug 19 08:32:55 2015
Indeed.

AYB was saving some moneys but got distracted by a shiney.

http://www.everymac.com/systems/apple/macbook/specs/macbook-core-2-duo-2.4-white-13-polycarbonate-unibody-mid-2010-specs.html
By Jeremy Reimer on Wed Aug 19 15:26:47 2015
That's weird, I totally do not remember the age of white polycarbonite unibody Macbooks. I bought my Macbook in late 2008 and it was the first aluminum unibody laptop that Apple had ever made. It was and is glorious, and still looks remarkably similar to new laptops that Apple sells today. It's just way slower and heavier and thicker.

I just sort of assumed that all Apple laptops were aluminum from that point on.
By AllYorBaseRBelong2Us on Sun Aug 23 14:48:06 2015
I really am digging this 2010 model. Very nice fit and finish. I looked at some new and some refurbs at Microcenter because I wanted to do some living room computing and my iBook passed into obsolescence years ago.

New stuff in my price range was shoddily built and had inferior specs to the core2 in the Macbook, N class pentiums suck. and the refurbed dell I was looking at had an i3, but a crummy screen.

liking Yosemite so far.
By AllYorBaseRBelong2Us on Sat Dec 19 20:17:15 2015
Well AYB did buy that mac. It is sweet.

however, he needs a new PC. World of Tanks is starting to be a little squirrely on the C2Duo.

:shock: