Going to Comic-Con!
Posted by: Jeremy Reimer on Wed Jul 11 21:28:20 2012.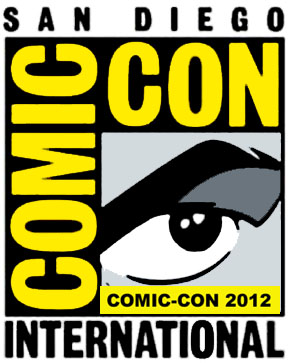 Tomorrow I'm getting on a plane for San Diego, headed for Comic-Con!

I've never been to a Comic-Con before, so I have no idea what to expect. I've downloaded the schedule on a great iPhone app that I used for PAX called Guidebook.

I'm excited!!

---
Views: 4557
Comments:
By Jeremy Reimer on Fri Jul 13 20:36:19 2012
Thank the Old Gods and the New for free WiFi!

We spent FIVE HOURS outside in a lineup to get into the main hall (Hall H) to see the celebrity panels, but missed most of them! Fortunately they are replaying the videos from the ones we missed in another hall, so we are watching them now.

Will post more soon!
By Jeremy Reimer on Sat Jul 14 13:25:17 2012
Just saw a panel with Felicia Day and Wil Wheaton and the cast of the Guild. Very cool stuff. Putting a bunch of zombie pictures on my Twitter.
By AllYorBaseRBelong2Us on Fri Jul 20 13:54:20 2012
Sweet!

AYB should have had JR stand in line to get him exclusive toys so he could have scalped them on eBay.




As it was, AYB paid some guy to pick him up these at SDCC.

http://generalsjoes.com/reviews/2012/exclusives/sdcc_jinx_red.html
http://generalsjoes.com/reviews/2012/exclusives/sdcc_jinx_white.html

Also you could have picked up a http://www.amazon.com/My-Little-Pony-Derpy-Hooves/dp/B008LHYBF4 for Oscar Wilde